Static VAR compensator (SVC)
SVC for Industries
SVC for Industries
Static Var Compensator / Static Var Compensation
RXPE Static Var Compensators Algeria Tosyali Steel Plant SVC Project

Customer Needs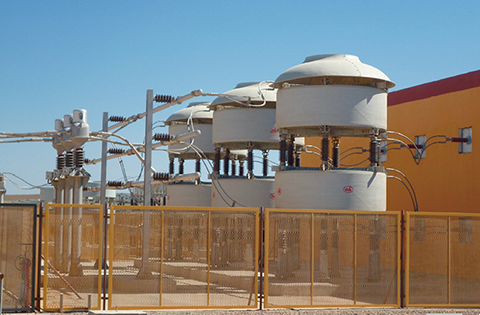 Tosyali Holding, a Turkish company involved in a broad range of operations in the iron and steel sector has established a steel manufacturing business in Algeria under the name Toscelik Algeria. This company has an annual production capacity of 1,200,000 tons of iron and steel. Toscelik Algeria also processes 1,400,000 tons of scrap iron and steel each year.
Customer Needs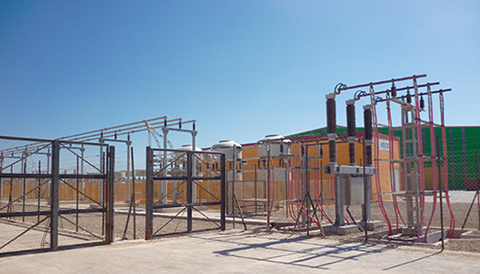 The TCR valve is designed with ETT thyristors with a water/water cooling method. The heat generated by those thyristors when operating will be dissipated to the external water loop shared with the EAF/LF furnace cooling water.
A fully computerized control and protection system with open and close loop control strategy is equipped to operate the thyristor valves so that the SVC can compensate those EAF/LF loads with precision.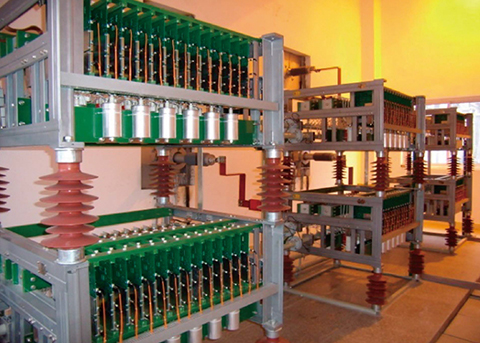 The AC EAF is widely used in steel production, especially with raw materials like steel scraps. Although it is a good way to make steel, the EAF also poses several power quality problems into the power system of this plant. It is known that the EAF uses heat from electric arcs to melt the steel scraps. As electric arcs are established between furnace electrodes and steel scraps, when the EAF operates the arcs change rapidly so the load condition of EAF is very unstable with big and fast fluctuations. As a result, this had introduced high voltage fluctuation, flicker and three-phase unbalances to the grid which is not accepted by the power authority.
RXPE Solution
The loads are rated as:
| | |
| --- | --- |
| Transformer | 220 kV /34.5Kv/180MVA |
| EAF | 100 MVA+20% Overload |
| LF | 18 MVA+20% Overload |
After an overall system examination and simulation, it shows that a 140 Mvar SVC can solve the power quality problem. The SVC shall be connected at the same 34.5kV busbar with EAF/LF and designed with one TCR branch plus four harmonic filter branches HF-2nd/3rd/4th/5th.
Customer Benefits
The Tosyali steel plant SVC was delivered in the year 2012. It had successfully solved the power quality problems of the EAF/LF, enabling a safe and stable production of the plant. The end-users have been happy with the performance of RXPE SVCs and then purchased another 31 Mvar SVC for their rolling mill plant in the year 2015.
we are engaged in the design and manufacturing of power compensation equipment and high-power power electronic equipment. Our full line of products can meet the needs of numerous applications from power generation, transmission, and distribution to terminal loads, providing solutions for customers in terms of improving power quality, optimizing control and increasing energy efficiency. We supply power quality solutions (SVC, SVG, SC) to customers all around the world.