Static VAR compensator (SVC)
SVC for Industries
SVC for Industries
Static Var Compensator / Static Var Compensation
SVC—Taiwan Chien Shun Steel Plant SVC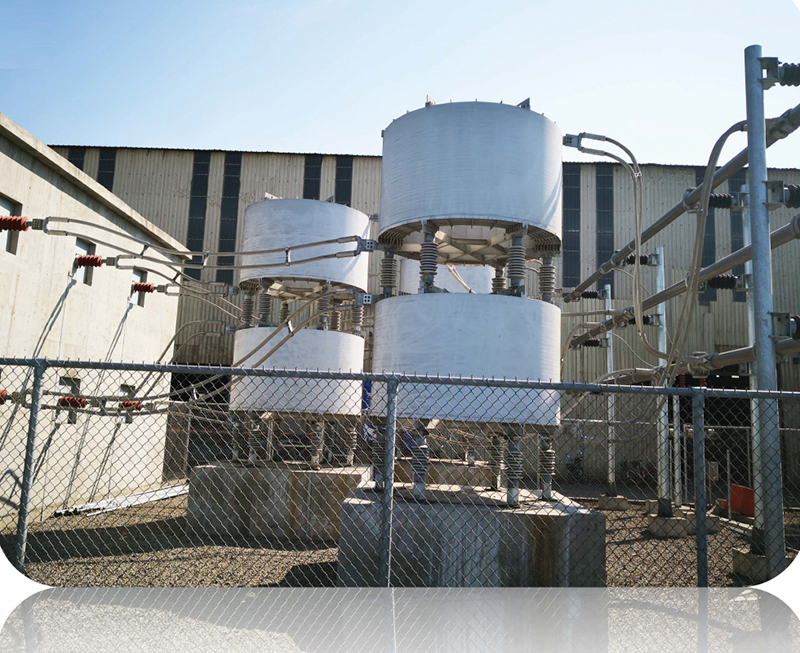 Customer Needs
Chien Shun Steel is one of Taiwan's leading producers of steel. In order to increase their productivity, they initiated an expansion project for their EAF (78MVA). The new furnace is powered by a 161kV/22.8kV power transformer rated at 90MVA.
The furnace had brought various power quality problems into the grid such as harmonics, voltage fluctuations, flicker, and unbalances.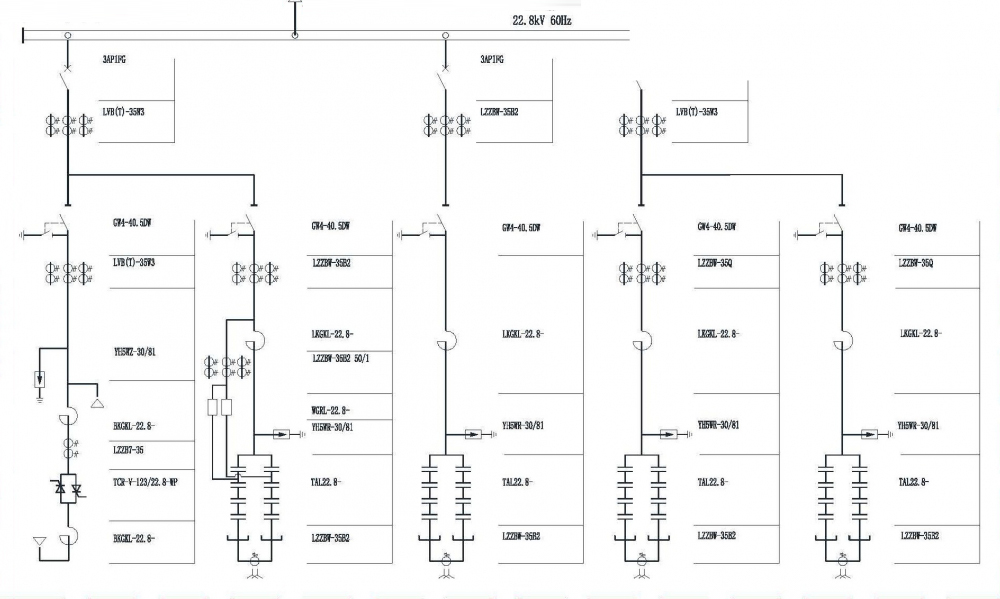 RXPE Solution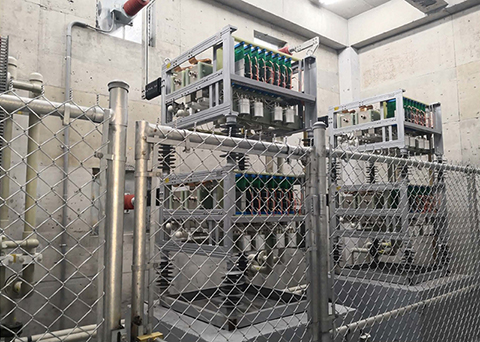 After a thorough system study, RXPE proposed an 115Mvar SVC at the 22.8kV EAF busbsar to solve these power quality issues, meanwhile considering some capacity margin for future loads expansion as per the customer's requirements.
The SVC was rated as -8Mvar (ind) to + 5Mvar (cap). Four filter branches, 2nd/3rd/4th/5th had been designed considering of the load harmonics. The 2nd harmonic filter is designed as C-Type to reduce active power loss.
ETT thyristor valves were designed in TCR branch with water/water cooling method.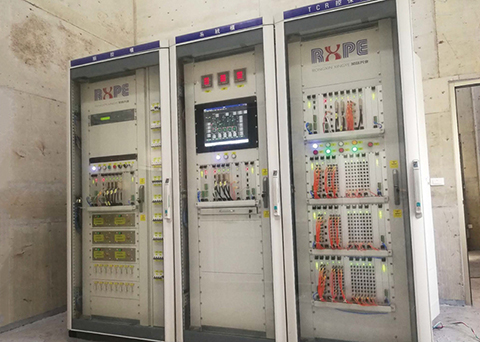 The latest SVC controller RXPE-11A C&P system had been equipped with our patent compensation algorithm (combined close- & open-loop controls) with both high-speed and accurate compensation. Customer operation experiences have been greatly improved thanks to the "one-click" start/stop functions as well as other new features such as unified time synchronization summarized events automatic sequential control and interlocking etc.
Customer Benefit
Chien Shun Steel SVC was commissioned in the year 2018. With this SVC in service the steel plant had successfully increased their productivity, meanwhile solved the power quality problems. Real measurements with/without SVC showed the RXPE SVC had reached a flicker mitigation factor of even above 50% which is normally recognized as the theoretical limit of SVC

we are engaged in the design and manufacturing of power compensation equipment and high-power power electronic equipment. Our full line of products can meet the needs of numerous applications from power generation, transmission, and distribution to terminal loads, providing solutions for customers in terms of improving power quality, optimizing control and increasing energy efficiency. We supply power quality solutions (SVC, SVG, SC) to customers all around the world.