Static VAR compensator (SVC)
SVC for Industries
SVC for Industries
Static Var Compensator / Static Var Compensation
SVC—Mexico Aceros DM Steel Plant Containerized SVC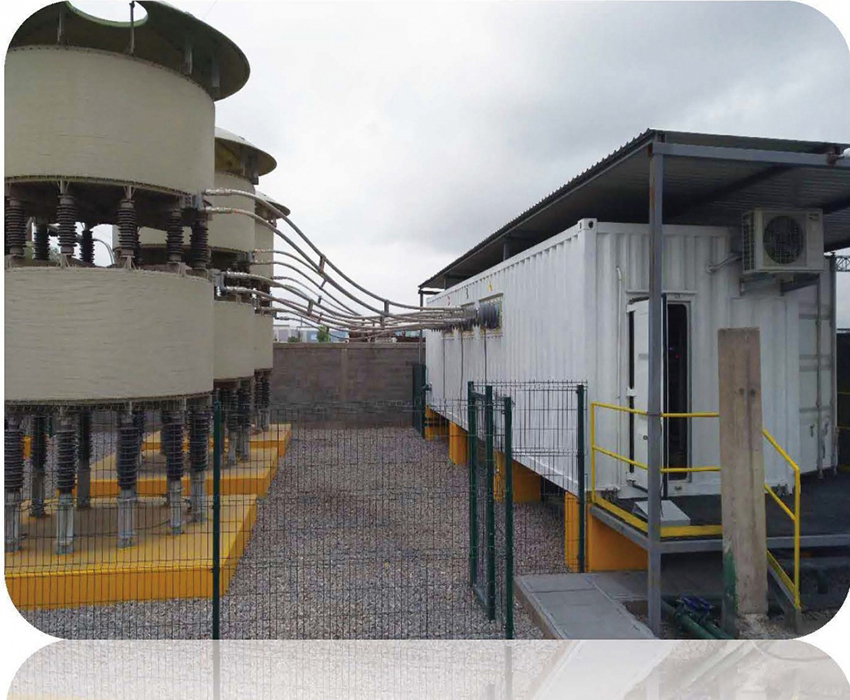 Customer Needs
Before the year 2016, there were no strict power quality requirements for Mexican power grids, Mexico power grids, so Aceros DM Steel Plant ad only handled harmonics and power factor corrections for their big impact loads. However, during recent years, Mexican power grids were updated with strict power quality rules in which power injection voltages would fluctuate and flicker, as well as three phase imbalance issues that needed to be clearly specified and regulated. Aceros DM steel plant need to comply with the new standards immediately.
RXPE Solution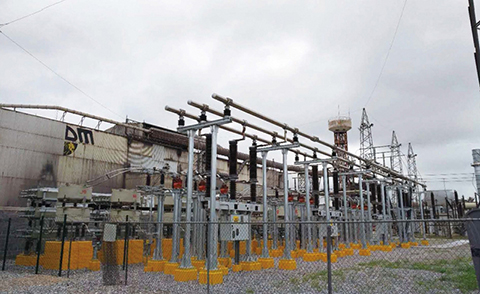 After a site inspection and measurement together with our local partner DIRAM, it was discovered that the existing harmonic filters would not be able to handle the new requirements, thus requiring the use of a new dynamic compensation system.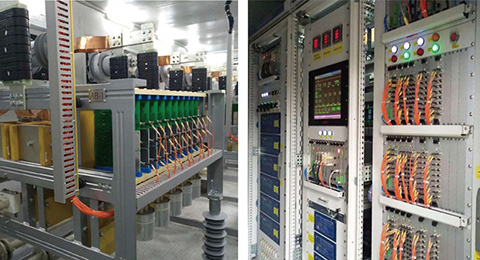 RXPE then performed a careful system study and proposed an 110Mvar SVC at the plant's 230kV substation. The SVC was rated as-10Mvar (inductive) to +100Mvar (capacitive) with a total dynamic reactive power range of 100Mvacr connected at the substation existing 13.8kV busbar (same with the EAF).
Taking into consideration harmonic generations from both EAF/LF furnaces and the SVC TCR branches (thyristor controlled reactor) , the harmonic filters are designed as 2nd/3rd/4th/5th four branches.
A containerized solution was applied in this project in consideration of site conditions, in which the thyristor valve cooling system C&P cubicles are integrated inside the container (so that there is no need to build a control room and aims for a shorter site commissioning time).
RXPE's -11A C&P system was used in this project, with our powerful "open- & close-loop" control firmware.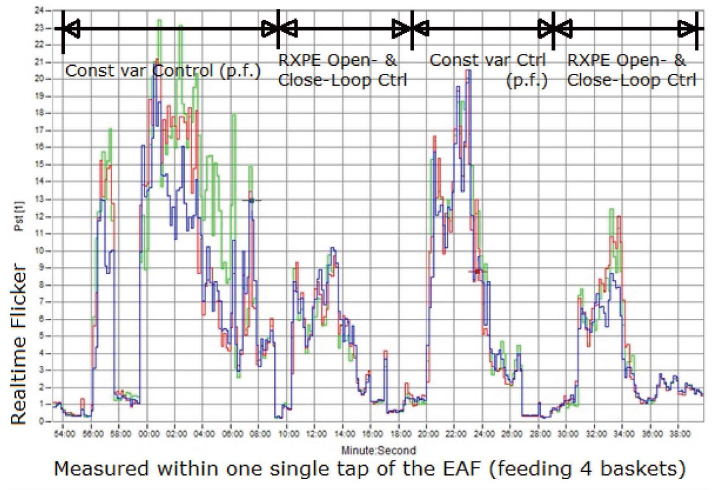 Customer Benefit
The Aceros DM steel plant SVC was commissioned in July 2018. It has successfully solved all the above mentioned power quality problems and fully complies with the new Mexican grid codes it also enhanced EAF production due to the improved power supply and smoothed out voltage fluctuations.
we are engaged in the design and manufacturing of power compensation equipment and high-power power electronic equipment. Our full line of products can meet the needs of numerous applications from power generation, transmission, and distribution to terminal loads, providing solutions for customers in terms of improving power quality, optimizing control and increasing energy efficiency. We supply power quality solutions (SVC, SVG, SC) to customers all around the world.